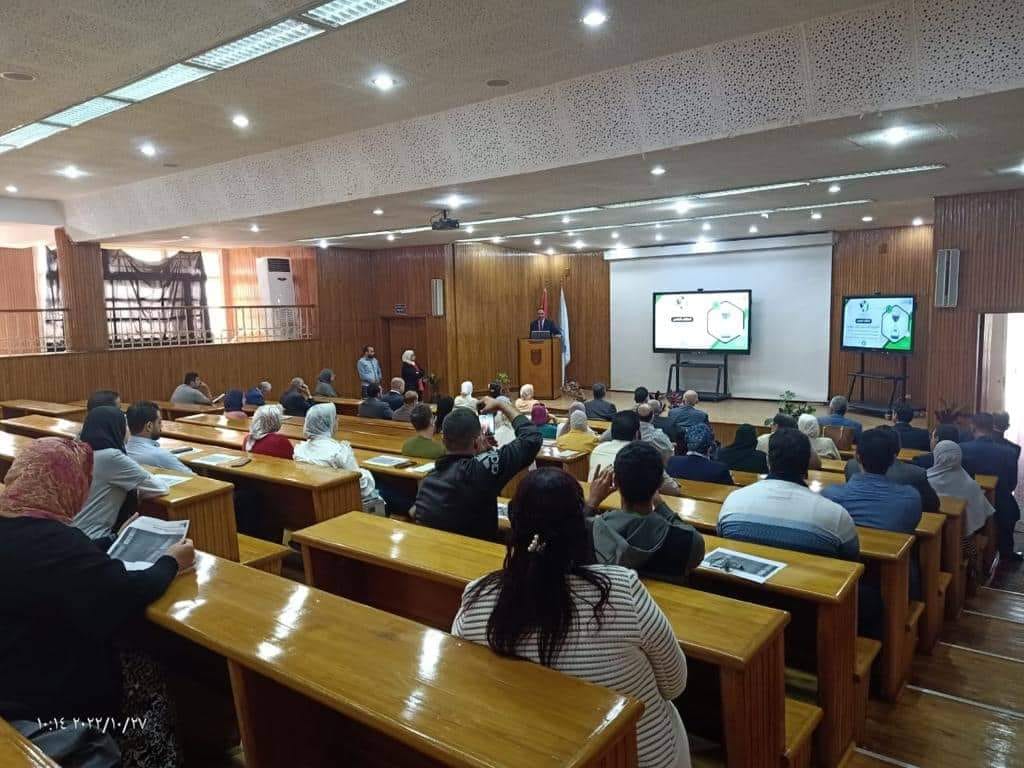 Under the auspices of Professor Dr. Abdelaziz Konsowa, President of Alexandria University, a cycling race and marathon events were launched this morning, as part of the Scientific Conference on Climate Change and Sports, organized by the Faculty of Science and the Faculty of Physical Education in Abu Qir from 27-29 October 2022, with the participation, support and sponsorship of the Ministry of Youth and Sports, the Universities Sports Federation, the Ministry of Environment, the Egyptian General Authority for Tourism Development, and a number of sponsoring organizations.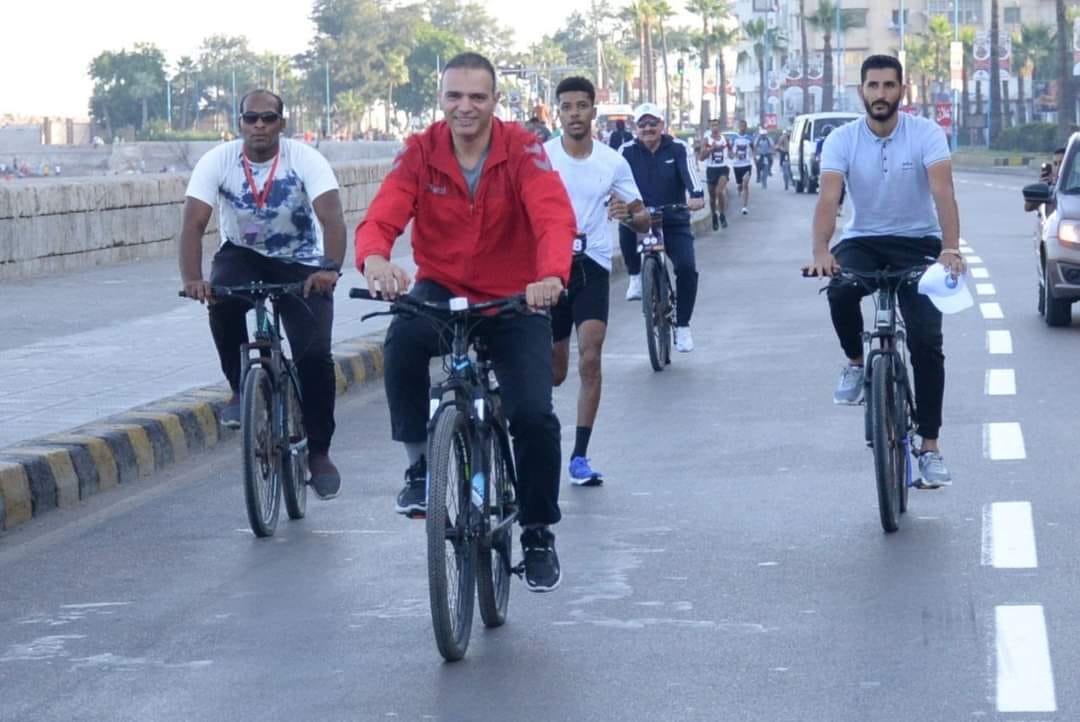 Dr. Mohamed Belal, Dean of the Faculty of Physical Education in Abu Qir, Dr. Amani Ismail, Dean of the Faculty of Science, vice-deans of faculties, a number of civil society organizations, and more than 1,500 male and female students participated in the marathon, as part of the forum's activities.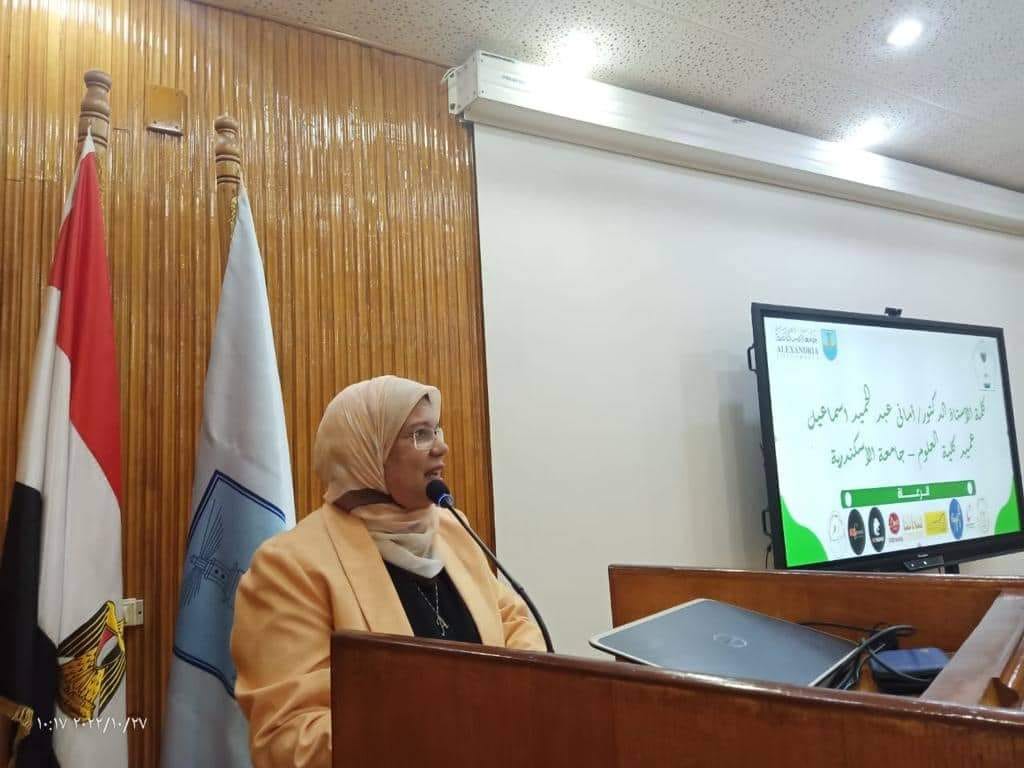 The marathon started from Camp Caesar area until Qait Bey Citadel west of the city, where the first place awards ceremony was held for winners in both cycling and running races.
The activities of the conference started yesterday at the Faculty of Science, and included several lectures, such as that delivered by Dr. Mohamed Kamal, Professor of Sports Injuries and Vice-Dean of the Faculty of Physical Education for Postgraduate Studies and Research, on "Nanotechnology Programs in Sportswear to Counter Climate Changes and their Relationship to Sports Injuries", while Dr. Hisham El-Askari, Executive Vice President for Space Projects and Missions Affairs at the Egyptian Space Agency, and Professor of Remote Sensing and Earth Systems Sciences at Chapman University - USA, held an online lecture via Zoom technology, on "Climate Change and its Consequences." Dr. Amr El-Sammak, professor of marine environment and former CEO of the Environmental Affairs Agency, spoke about "Environment and Climate Change - Intertwined Relationships", while Dr. Ahmed Omran, Professor of Sports Injuries and Physical Rehabilitation for people with disabilities, and Head of the Sports Health and Biological Sciences Department, held a lecture on "Environmental Footprint and Conditions for Organizing Olympic Games".