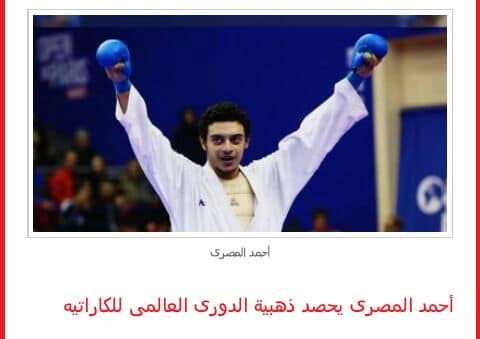 Dr. Issam El-Kordi; President of Alexandria University, Dr. Hisham Gaber; Vice President of the university for Education and Student Affairs, congratulated Ahmed El Masry; student in the Faculty of Dentistry and player in the Egyptian Karate team for winning first place in the international Karate ranking on the website of the World Karate Federation. WKF For the month of April.
El Masry has won several regional and local Olympic medals and the most important of which was the gold medal and the first place in the championship of the World Karate League that was held in Dubai in February 2018. He was honored by President Abdel Fattah Al-Sisi and was awarded the Order of Sports of the first degree.
He was also honored by Dr. Essam El-Kurdi in the celebration of the University's jubilee in last December, and honored again during the closing ceremony of the contest "Start with yourself ....You are the Beginning" organized by Alexandria University in cooperation with the Administrative Control Authority.