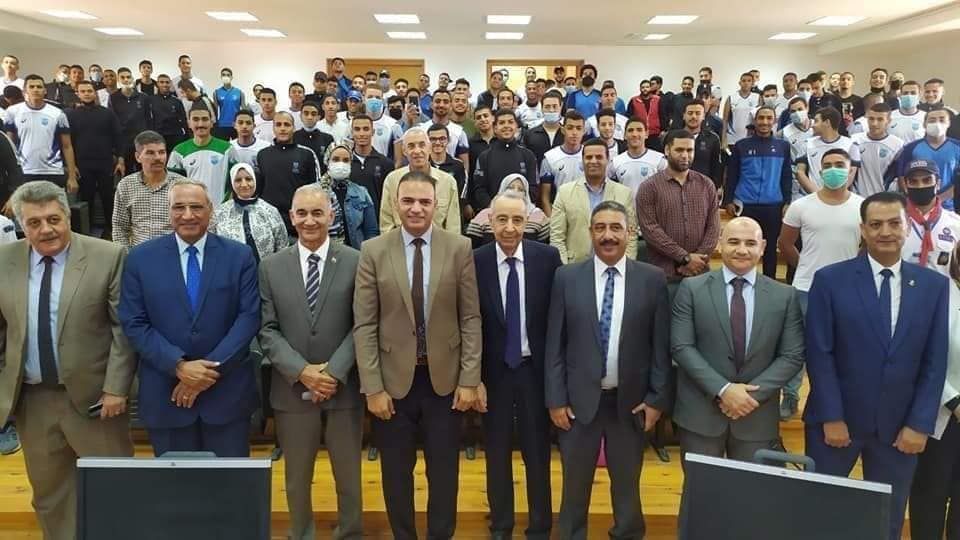 The Faculty of Physical Education in Abu Qir organized a symposium entitled "The Heroes of Operation Eilat ", in which the hero Captain Omar Ali Ezzedine and the hero Captain Mahmoud Ahmed Saad, one of the heroes of the two operations Eilat and the Excavator, participated.
Dr. Mohamed Bilal, Dean of the College, stressed at the beginning of the symposium that the College is pleased to receive the heroes of the glorious October victory, and to introduce the current generations of students to the great role that these heroes played for the sake of the country. He also stressed the importance of the role of the Egyptian Navy in Egypt's military history, pointing out She was and will remain one of the strongest shields of the nation inside and outside the armed forces.
During the symposium, the heroes recounted part of their story during the completion of the operations and previous exercises, and they reported that the operations of Eilat and the digger were a fatal blow to Israel.
The symposium was attended by Dr. Mohab Abdel Razzaq, Vice Dean for Community Service and Environmental Development, and Dr. Islam Amin, Vice Dean for Education and Student Affairs, faculty members, and faculty students.