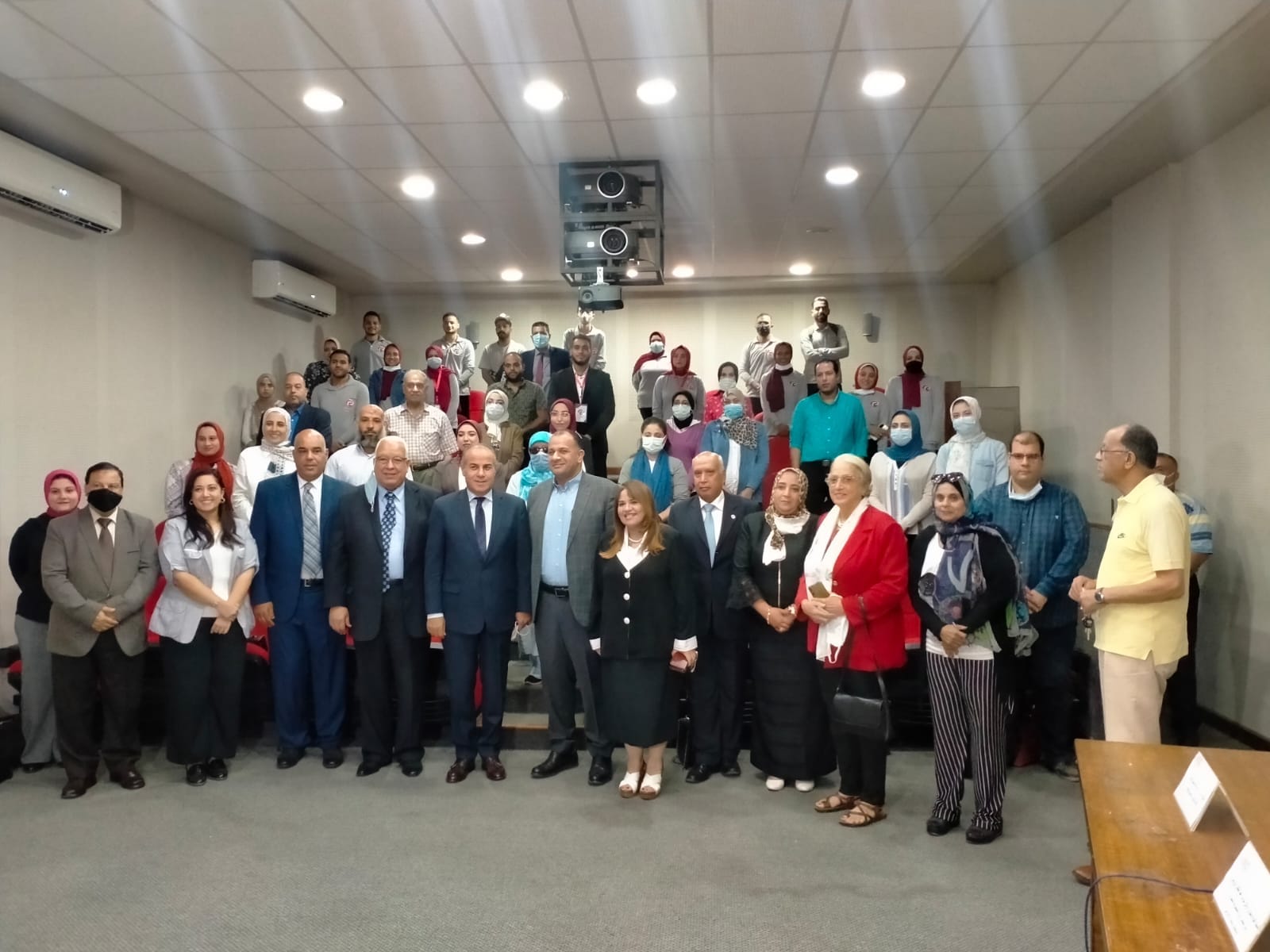 Recently, the first activities of the second cultural season of the Institute of Mediterranean Studies at the Faculty of Arts began, under the auspices of Dr. Abdelaziz Konsowa, President of Alexandria University, and under the supervision of Dr. Hani Khamis, Dean of the Faculty of Arts, Dr. Sahar Sharif, Vice Dean for Community Service and Environmental Development, and Dr. Mohamed Omar, Director of the Institute of Mediterranean Studies, where a lecture was held under the title "Alexandria Port between Reality and Hope", in which Mr. Naval General A.H. gave a lecture. Abdel Qader Darwish, Chairman of the Board of Directors of the Egyptian Group for Multi-Purpose Stations, reviewed the history of the establishment of the Alexandria Port since ancient times, the importance and centrality of the port to Egypt and the Mediterranean basin, and stressed the need to develop the port in light of the increasing demand for maritime transport services and the steady population increase and the need to keep pace with The latest maritime transport strategies and services in light of the comprehensive development plan for the Egyptian economy. He also reviewed the achievements that have already been achieved, including linking Alexandria and Dekheila ports to the reconstruction axis, as well as the construction of a multi-storey garage and others that have already been implemented. He also talked about the medium-term plan for developing the port, including the container terminal and the center. Logistic and industrial.
The lecture was followed by an open discussion with the attendees, in which the speaker touched on various topics related to the port of Alexandria, as well as maritime transport in Egypt and the eastern Mediterranean in general, pointing to the job and economic opportunities that transport projects will provide for Alexandrian youth and Egyptians.
The symposium was moderated by Dr. Amani Suleiman, assistant professor at the Institute of Mediterranean Studies. At the end of the symposium, Dr. Hani Khamis Ahmed, Dean of the Faculty honored the honorable guest and handed him the faculty's shield, a certificate of appreciation and the Diamond Jubilee Book of Alexandria University in honor of his efforts and his distinguished national career in the military and civil fields alike.