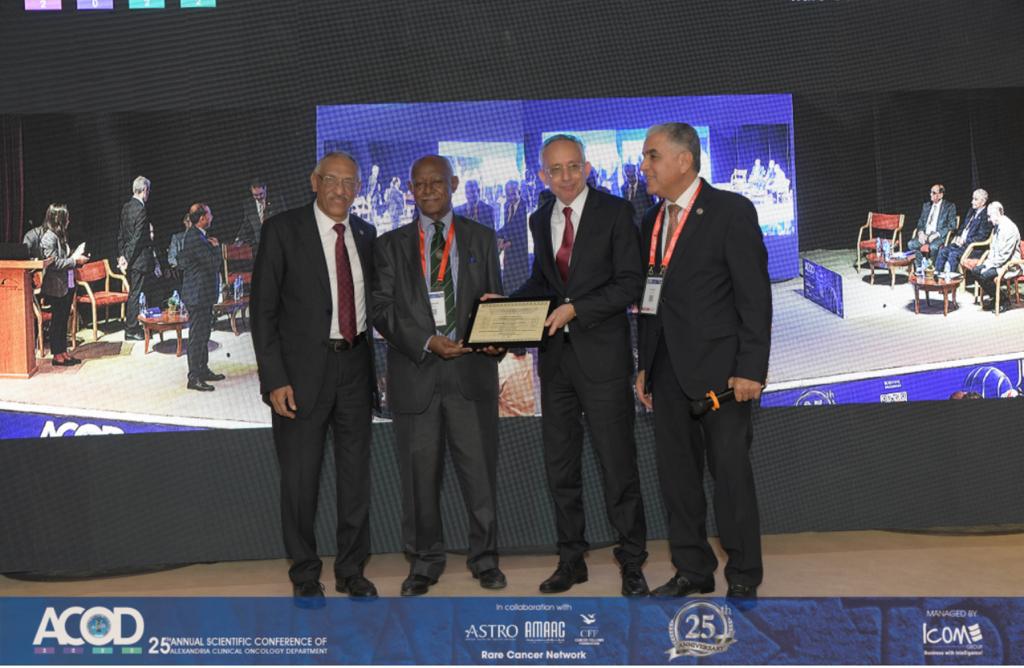 Under the auspices of Professor Dr. Abdelaziz Konsowa, President of Alexandria University, Dr. Ashraf El-Ghandour, Vice President for Graduate Studies and Research, inaugurated the celebration of the silver jubilee of the Department of Oncology and Nuclear Medicine at Alexandria University, which lasted for two days at the Bibliotheca Alexandrina.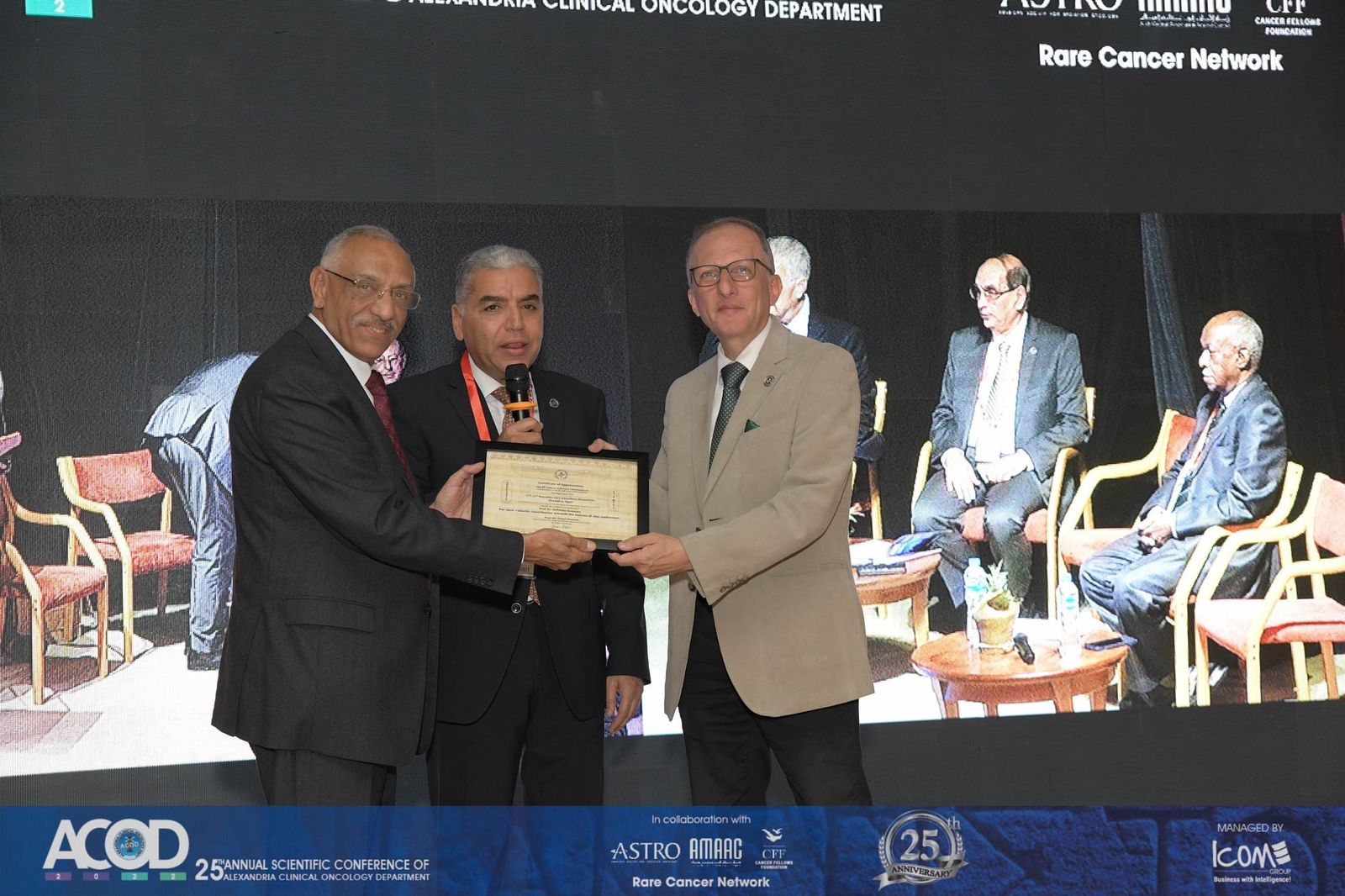 In his speech, Dr. El-Ghandour stressed that there is a new boom in the treatment of tumours with the latest radiation therapeutic techniques and new immuno-targeted therapies, adding that the aim of the conference is to introduce modern methods of treatment of tumours, which contributes to providing therapeutic and medical services to oncology patients. He added that there is a huge leap and comprehensive change in the treatment of tumours in the Arab and African region, especially with the rapid development of surgical methods and the introduction of highly complex and highly accurate radiological devices in targeting and eliminating malignant tumours.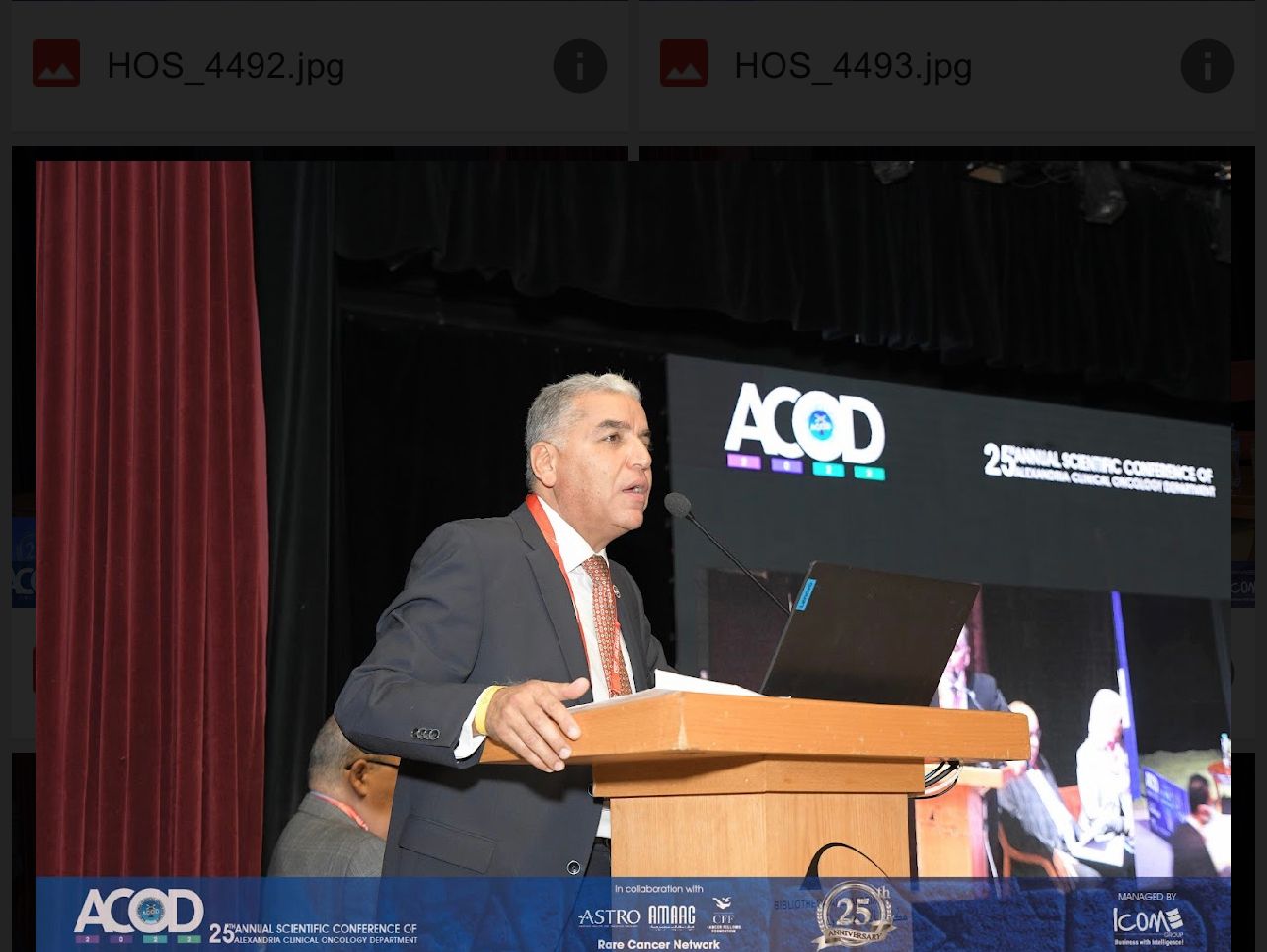 While Dr. Yousry Rostom, Head of the Department of Oncology and Nuclear Medicine at the Faculty of Medicine, Alexandria University, confirmed that the celebration witnessed the holding of 36 scientific sessions, training courses for young doctors, and workshops in radiotherapy, as well as training on all the various modern methods of treating tumours with the latest radiation therapeutic techniques and treatments. He highlighted the specialized seminars held during the celebration in the field of clinical pharmacy and nursing services for oncology patients, and training workshops for young doctors, physicists, technicians, and pharmacists to acquire and exchange experiences with their peers in Egypt and the world.
The delegation of the American Society for Radiotherapy participated in the celebration, accompanied by Dr. Tamer Refaat, Head of the Radiotherapy Department at Loyola University in Chicago, in addition to specialized professors from the USA, Canada, France, Italy, Germany, Sweden, England, Saudi Arabia, Jordan, Lebanon, Iraq and Sudan, as well as Egyptian experts from various Egyptian universities, and a large group of oncology specialists in Egypt, the Middle East and Africa.