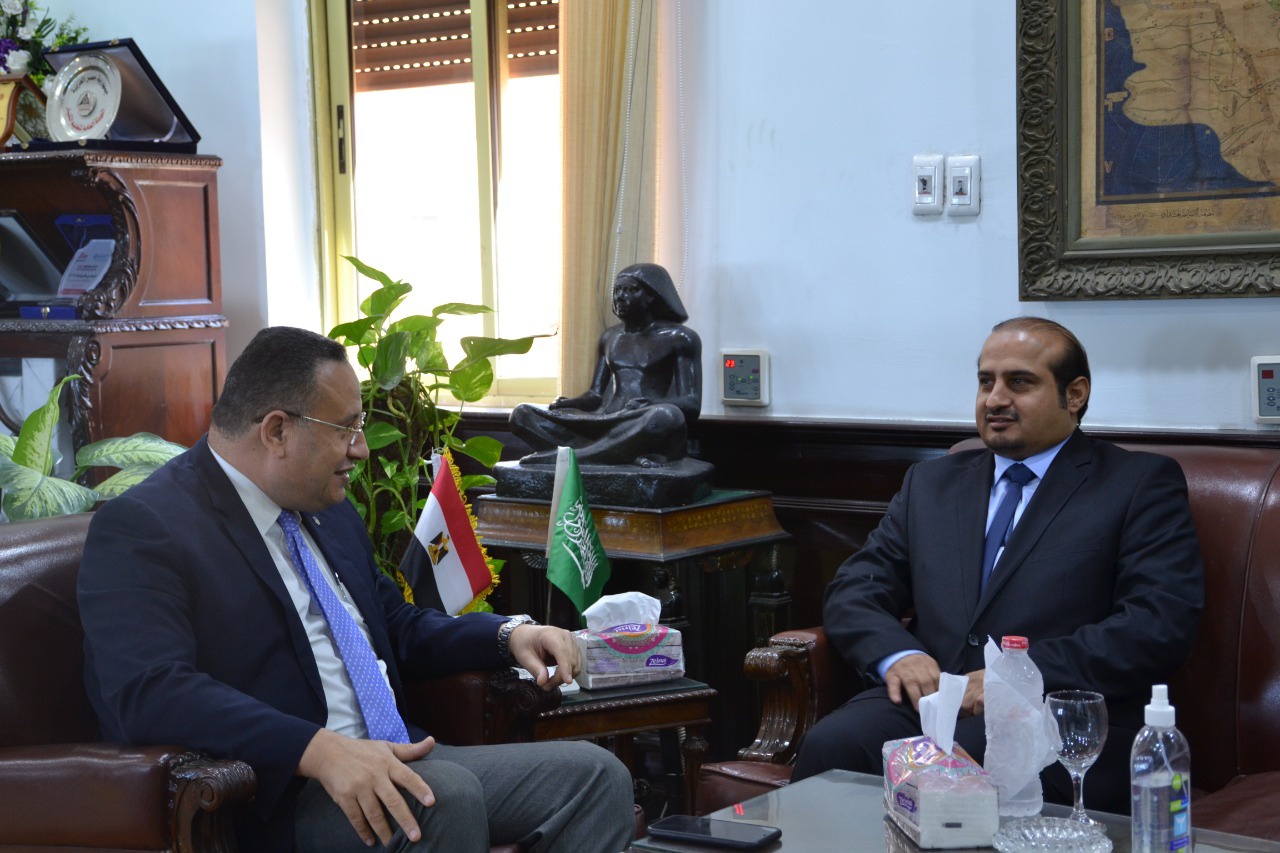 Dr. Abdelaziz Konsowa, President of Alexandria University, received Ambassador Mazeed Al-Huwaishan, Consul General of the Kingdom of Saudi Arabia in Alexandria, where they discussed ways to enhance cooperation between the two sides in the academic, scientific and research fields.
At the beginning of the meeting, the President of the University congratulated the new Consul General on the occasion of assuming his duties, wishing him further success and progress. Academic disciplines, and he invited Saudi students to study at Alexandria University through various international programs in all disciplines, as well as joint scientific degrees in cooperation between Alexandria University and prestigious American, European and international universities in many disciplines.
For his part, the ambassador stressed that the Kingdom of Saudi Arabia is keen on the quality of education and the graduation of distinguished students, stressing that the Kingdom aims to send Saudi students to distinguished Egyptian universities, including Alexandria University, which has an academic level and an honorable international classification, which is reflected in the level of students and the various experiences and skills that qualify them for the market. Local, international and regional work.
The meeting was attended by Dr. Ashraf Al-Ghandour, Vice President for Graduate Studies and Research, and officials of the Saudi Consulate in Alexandria.